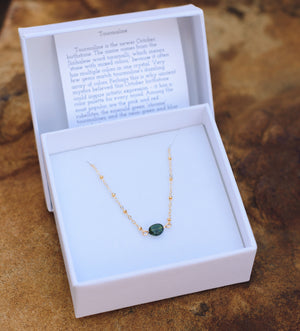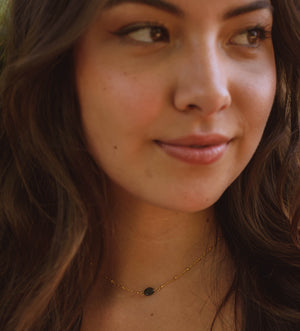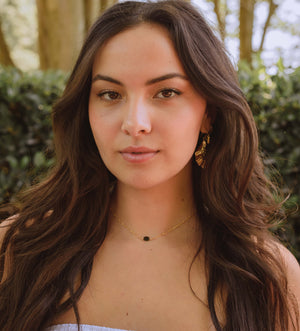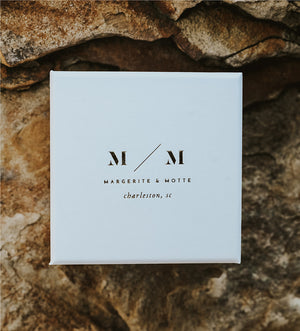 Tourmaline (October) Birthstone Choker
Tourmaline
Tourmaline is the newer October birthstone. The name comes from the Sinhalese word toramalli, which means "stone with mixed colors," because it often has multiple colors in one crystal. Very few gems match tourmaline's dazzling array of colors. Perhaps this is why ancient mystics believed this October birthstone could inspire artistic expression – it has a color palette for every mood. Among the most popular are the pink and red rubellites, the emerald green "chrome" tourmalines, and the neon green and blue-to-violet "paraíba" tourmalines. 
Different colors of tourmaline are thought to have their own healing properties. Black tourmaline is believed to protect the wearer and give a sense of self-confidence. Pink tourmaline embodies love and is associated with compassion and gentleness. Green Tourmaline promotes courage, strength, and stamina. Tourmaline can also be given to celebrate the eighth wedding anniversary. 
Simplistic, natural beauty.  This sweet necklace can be worn by itself or layered with other natural beauties of the Margerite & Motte collection.  
14ct gold-filled chain and findings
model is wearing a 16 inch (standard) length necklace
genuine tourmaline stone