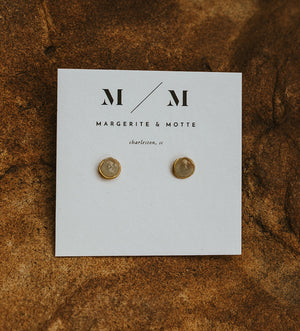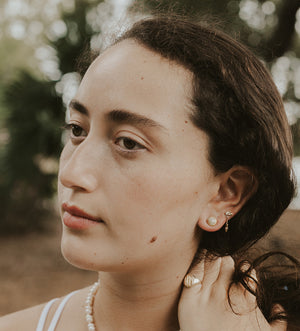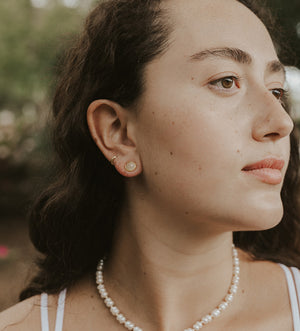 Florida Coast Clamshell Earrings
hand-collected shells are my thing.  something else that is my "thing" is supporting other women that hand-collect their own shells too.  Ashley of @florida_shelling is a retired USAF Veteran that I like to support.  she hand-collects all of her shells and sells them in super-fun live sales on Instagram.  please check her out and give her a little support too if you can.  
hand-gilded shells using 23ct gold
surgical stainless steel posts
scratch-resistant clear coating to protect
shell size: 0.25" x 0.25"
All jewelry is handmade and each oyster shell is hand-gathered and completely unique.