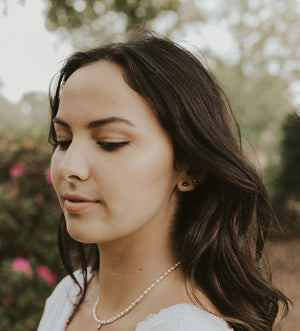 Isle of Palms Shell Stud Earrings
yes, if you know me, I can't sit still at the beach.  I'm lucky enough to have family who lives at Isle of Palms and I can go bonkers collecting shells for my jewelry.  please enjoy these little hand-collected finds that I hand-gild with real 23kt gold.  
hand-gilded shells using 23ct gold
surgical stainless steel posts
scratch-resistant clear coating to protect
shell size: 0.25" x 0.25"
All jewelry is handmade and each shell is hand-gathered and completely unique.