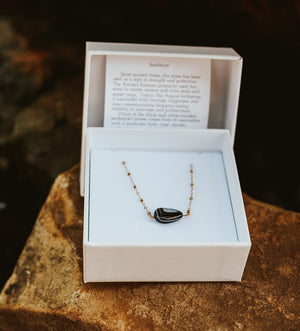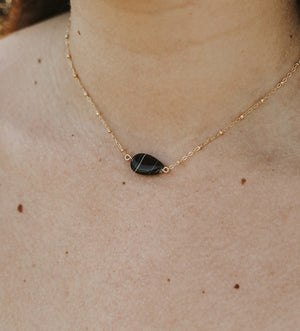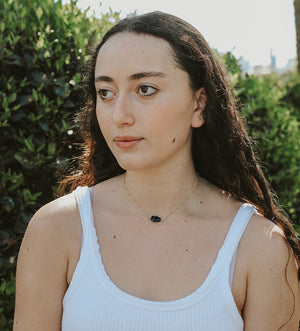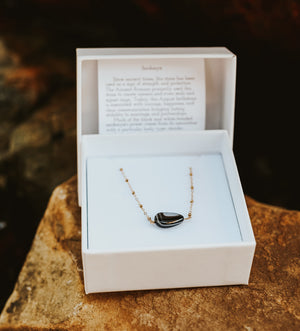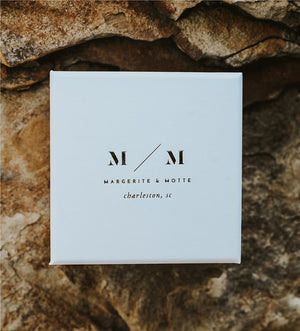 Sardonyx (August) Birthstone Choker
Sardonyx
Since ancient times, this stone has been used as a sign of strength and protection.  The Ancient Romans primarily used this stone to create cameos and even seals and signet rings.  Today, this August birthstone is associated with courage, happiness, and clear communication bringing lasting stability to marriage and partnerships.
Much of the black and white-banded sardonyx's power comes from its association with a particular body type--slender, quick-moving people who are intellectually active. If you're clever, versatile, highly verbal, and have an optimistic disposition, those traits may be heightened when you wear black and white-banded sardonyx. Or, you can wear it to help you control one of those traits if it's working against you. 
It is recommended to wear this stone when you want a little extra power in particular circumstances! 
Simplistic, natural beauty.  This sweet necklace can be worn by itself or layered with other natural beauties of the Margerite & Motte collection.  
14ct gold-filled chain and findings
model is wearing a 16 inch (standard) length necklace
genuine sardonyx stone