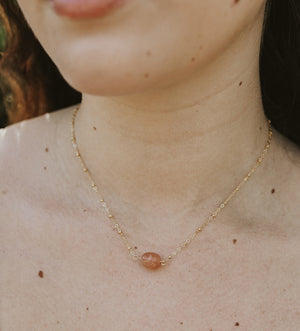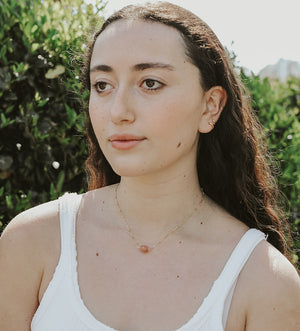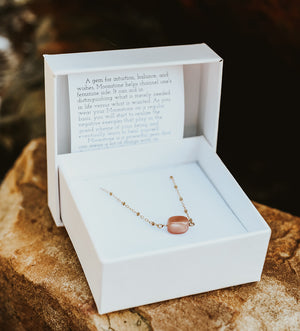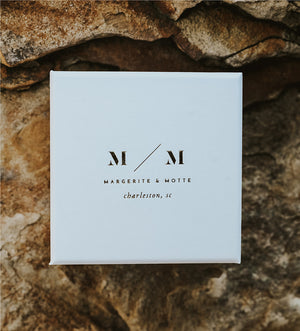 Moonstone (June) Birthstone Choker
Moonstone
A gem for intuition, balance, and wishes, Moonstone helps channel one's feminine side. It can aid in distinguishing what is merely needed in life versus what is wanted. As you wear your Moonstone on a regular basis, you will start to realize the negative energies that play in the grand scheme of your being and eventually learn to heal yourself.
Moonstone is a powerful gem that can mean a lot of things with its diverse healing effects and has been associated with both the Roman and Greek lunar deities. Hindu mythology claims that it is made of solidified moonbeams. It is a balancing gem, a birthstone for June, a lucky stone, a sacred crystal, a piece of eccentric jewelry, and a wedding gift. But one thing rings the loudest, Moonstone is from the magic of the moon.
Simplistic, natural beauty.  This sweet necklace can be worn by itself or layered with other natural beauties of the Margerite & Motte collection.  
14ct gold-filled chain and findings
model is wearing a 16 inch (standard) length necklace
genuine peach moonstone