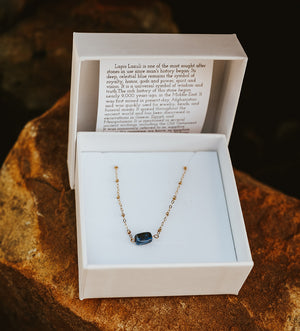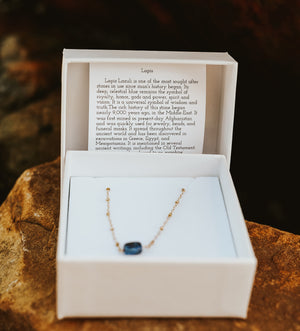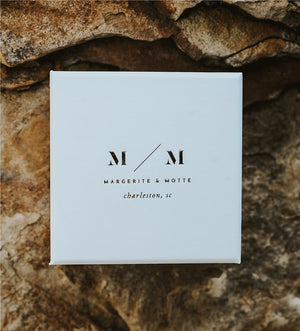 Lapis (September) Birthstone Choker
Lapis
Lapis Lazuli is one of the most sought-after stones in use since man's history began. Its deep, celestial blue remains the symbol of royalty, honor, gods, and power, spirit, and vision. It is a universal symbol of wisdom and truth. The rich history of this stone began nearly 9,000 years ago, in the Middle-East. It was first mined in present-day Afghanistan and was quickly used for jewelry, beads, and funeral masks. It spread throughout the ancient world and has been discovered in excavations in Greece, Egypt, and Mesopotamia. It is mentioned in several ancient writings, including the Old Testament. It was commonly referred to as 'sapphire' because the gemstone we know as sapphire today had not yet been discovered. Perhaps this is why it is considered an alternate birthstone for September.
Metaphysically, lapis lazuli is believed by some to improve relationships, bringing truth and friendship. It has been considered to have many healing elements as well, including reducing headaches and increasing fertility.
Simplistic, natural beauty.  This sweet necklace can be worn by itself or layered with other natural beauties of the Margerite & Motte collection.  
14ct gold-filled chain and findings
model is wearing a 16 inch (standard) length necklace
genuine lapis lazuli stone