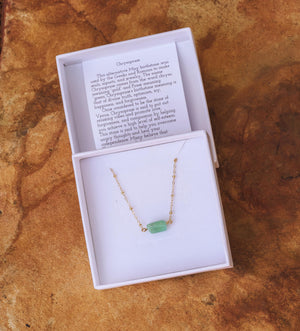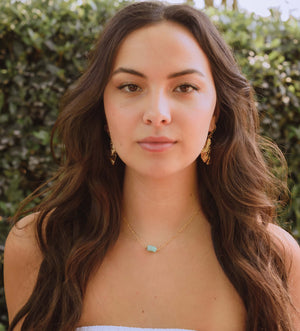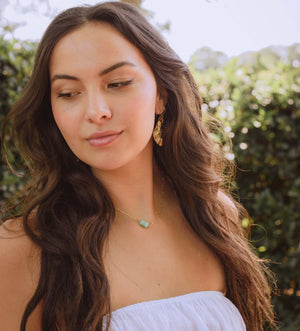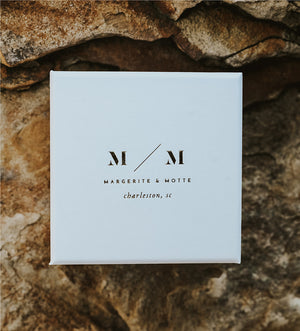 Chrysoprase (May) Birthstone Choker
Chrysoprase
This alternative May birthstone was used by the Greeks and Romans to make seals, signets, and jewelry. The name Chrysoprase comes from the word chryso, meaning "gold" and Prase meaning "green."Chrysoprase's birthstone meaning is that of divine truth, optimism, joy, happiness, and forgiveness.
Once considered to be the stone of Venus, Chrysoprase is said to put out relaxing vibes and promote love, forgiveness, and compassion by helping you achieve a high level of self-esteem. This stone is said to help you overcome angry thoughts and heal your codependence. Many believe that Chrysoprase can help you turn your negative thoughts into positive ones.  
The bright apple green color is a reminder of spring and a stone of joy!  This stone embodies optimism, enterprise, and prudence. 
Simplistic, natural beauty.  This sweet necklace can be worn by itself or layered with other natural beauties of the Margerite & Motte collection.  
14ct gold-filled chain and findings
model is wearing a 16 inch (standard) length necklace
genuine chrysoprase stone