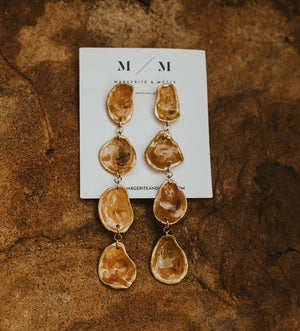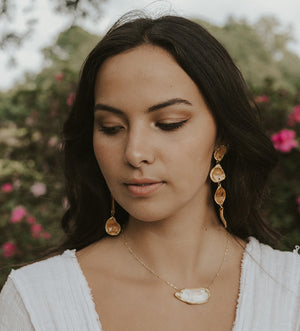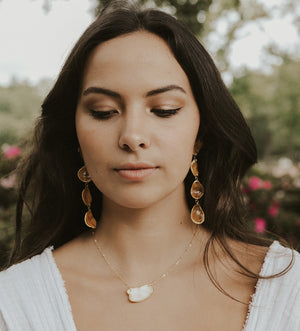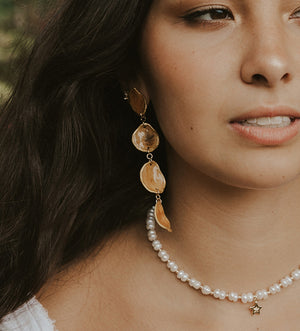 Rainbow Row Earrings - All Gold
The iconic Rainbow Row is the inspiration behind these earrings. Since I take the oyster shells from the tiny beach across the street from these homes, it is a rather fitting name. These earrings also represent the variety in the color of the shells I find at this beach. There is beauty in the diversity of colors, especially when they are linked together.
hand-gilded shells using 23ct gold
14ct gold-filled findings
surgical stainless steel posts
scratch-resistant clear coating to protect
total length of earrings is 4"
A portion of all sales is donated to conservation efforts by the South Carolina Aquarium.  To donate or learn more, please visit: